How to use our Dating Site to Find a Russian Wife
All the Services Required from Correspondence to the Meeting
Our dating site and matchmaking services offer a wide range of services to help serious men from all over the word who are looking to meet single Russian women with the intent to develop a serious relationship leading to marriage.
We recommend to our clients to take the time to create a detailed profile with clear and recent pictures. The profile should indicate what of personality they have and what is their interests. It should also indicate what they seek in a life partner in terms of personality, interests and of course, the question of children should be addressed – whether it is about existing children or the desire to have common children.
The next step is to select ladies that math your criteria and vice-versa. It is advisable to keep the age gap under 15 years, although it can be greater depending on certain factors, one of them being that the older you are, the bigger the gap could be. Ex: a couple made of a man who is 55 and the woman 35 probably has a better chance to survive than one made of a man who is 40 with a woman who is 20. In any case, it is best to always select ladies with matching criteria and not only with the beauty. Once a selection is made, it is time to prepare an introduction letter that will be a complement to the profile, adding more detailed information about yourself and asking a few personal question in regards of the info the lady indicates on her profile.
Once your introduction letter has been sent to selected ladies, wait a while and don't panic even if you don't get answers the same day or next day. The lady could be busy with work, studies, out of town for a few days etc. You will always get a reply to your introduction letter; if the lady is not interested, she will click "Not Interested" on your letter and you will be notified of such. Note that this will also reimburse you the credits spent to send her your introduction letter. If she is interested, of course, you will get her reply and it is the quality of her reply that should guide you whether to continue the correspondence or to concentrate on another lady.
We recommend to write longer and more detailed letters than short notes. After all, this is not a "chat site". It is advisable to take the time to prepare the letters in a text document such as Microsoft Word and once it is ready, copy it and paste it in the interface to send letters on our site. This way, you can take your time and review your letter later before sending it. After some correspondence back and forth, why not propose to the lady to meet her on Skype. From her profile page, click the link "Skype with me" and indicate the day and time you both agree to meet. This is the closest thing to meet in person as you will speak and look at each other at the same time.
It is not a secret; most women like to receive flowers and Russian women are not exception, at the opposite, they love it. From the lady's profile page, click "Send Flowers and Gifts" and you will have a choice of different flower arrangements and gifts that her local agency can deliver to her for you. As a bonus, you will get a picture of her while she receives your gift.
The Time has Come to Plan a Meeting in her Hometown
Here is how we Propose to Help You to Meet your Russian Woman
Our advice is to not overdo the letters and Skype as true chemistry can only be felt when meeting in person, eyes in the eyes. You have developed a nice relationship with a Russian woman per letters, Skype meeting etc. and you both feel the time to meet in person has come. Here is how we can help you to organize the first meeting with your lady: you agree on the dates with the lady, you book your airfare and we take care of the rest.
Our local agency will send their driver to pick-you up at the airport, he will bring you to your apartment so you can get some rest and freshen up. He will later pick you up at the agreed time and bring you to the agency's offices for your meeting. The meeting generally lasts an hour and an interpreter is present to help with translation, if required of course. If the meeting goes well, needless to say that you are both free to plan the next meeting on your own. However, our agency owner and staff remain available to help with translation and other services.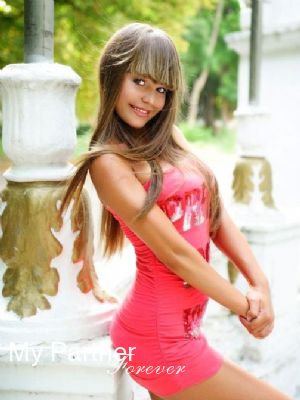 How will my Russian Woman Adapt to her new Environment?
What can I do to Facilitate her Adaptation to her new Home?
Russian women are known to be quick learners and hard workers. The firs factor to look into is the language. If she is familiar with your language, it is a bonus. If not, it should one of the first things you begin working on. In most cases, they will learn their husband's language within a few months, especially if it is English as it is not the most difficult language to learn. Since communication is of the upmost importance, it is advisable to hire a tutor who will help her a few times per week at least for the first month or so. This will give her a positive boost that will encourage her to keep learning.
Another thing that is important is to take her out to the different food markets and shops in your area. It will give her an idea of the kind of ingredients she can use for the preparation of her delicious Russian meals and the kind of clothes shopping she can do. Don't rush into introducing her to all of your family and friends – give it some time. Take the time to take her out to some events or concerts, just the two of you.
Although a normal reflex is to find out where the Russian, or Ukrainian, community is and to join them, it is not always the best thing to do. The reason: it may considerably slow down the adaptation process as she will be surrounded by people who speak her language etc. Remember that you are the best person to help her adapt and if you are a workaholic, you should consider slowing down, at least for the first months so she is not left alone at home for most of the day. She will need support, understanding and help and it should mostly come from you. We wish you success at meeting single Russian women and to find your beautiful bride from Russia!